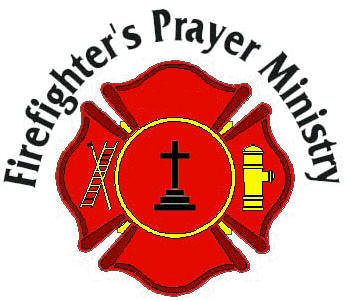 Worcester Memorial
Please pray for these brave men, all Worcester Firefighters who died in the
line of duty on Friday, December 3, 1999, and for their families:
---
WORCESTER, Mass. (AP) - Firefighters stood outside the smoldering ruins of an abandoned warehouse Sunday, holding their helmets over their hearts as the body of one of six firefighters was removed from the rubble.
Some saluted, others kneeled in prayer as the remains of Timothy P. Jackson were carried down a ladder.
In churches around the city, Jackson and his colleagues were remembered for their bravery. Two gave their lives searching for homeless people in the burning warehouse Friday night. The others died trying to find the men after they radioed in: ``Mayday, Mayday, we're running out of air.''
At the warehouse Sunday, cranes continued to clear debris and dogs sniffed for bodies in what District Fire Chief Walter Giard described as a painstaking process.
``The building has virtually collapsed on the inside,'' Giard said. ``Floors are on top of one another. There are burnt timbers and twisted metal all over the place. It is a mess.''
It was believed to be the nation's worst loss of life involving firefighters since 1994, when 14 firefighters perished in a forest fire in Colorado.
``Lying at the base of their work is a dedication that all life is precious,'' the Rev. Rocco Piccolomini said in a sermon Sunday at Our Lady of Mount Carmel.
Witnesses had told firefighters Friday night that homeless people sometimes lived in the old cold storage warehouse. But officials on Sunday said there didn't appear to have been any squatters inside when firefighters entered the burning building. State Fire Marshal Stephen Coan said all the homeless known to live in the area had been located.
The six dead were identified as Jackson, 51; James F. Lyons III, 34; Joseph T. McGuirk, 38; Paul A. Brotherton, 41; Jeremiah M. Lucey, 38; and Lt. Thomas E. Spencer, 42.
Brotherton, who had six children of his own, had also been a father to three younger siblings after their parents died in 1983, his family said.
A plaque on his bedroom wall read: ``When I am called to duty, God, wherever flames may rage, give me strength to save some life. And if according to your will I have to lose my life, please bless with your protecting hand my children and my wife.''
Lyons had been rushing to fires since he was a boy. In 1987, he finished first in his academy class.
``He would tug my hand when he heard the fire alarm and he would ask me to take him to the fire,'' his father, James F. Lyons Jr., said Sunday. ``He went into this fire to save people - what he wanted to do.''
A memorial service for the six was scheduled Thursday morning at the Worcester Centrum, the city's largest arena. Individual funerals and memorials were planned Friday and Saturday at the churches the firemen attended.
[ Home ]